Rent The Villa
Immerse yourself in the heart of nature, taste unique homemade Mont D'Almaz wines and enjoy hikes, tennis and relax at our SPA. Enjoy this 12,000 square meters Villa with Spacious gardens, vegetable garden and breathtaking views. Perfect for events, big gatherings and retreats. With changing colors every season it is a joy 365 days.
The space
Full fledge villa with a 200 meter private road in wild natural surroundings. Surrounded by big lawn garden, private tennis court and pine tree forests. Five comfortable and spacy rooms including bathrooms delicately furnished. Wide balcony can fit up to 30 people. Spa with Jacuzzi for 10, sauna, shower and back garden.
This Villa is split into three half levels, From the main entrance you go up 12 steps into the three in suite bedrooms and the office. You go down 12 steps into the living space, balcony and gardens. From the living area you go down 12 steps to three bedrooms and SPA (Jacuzzi and Sauna).
Winery and wine tasting room are accessible to guests with the host.
Guest access
Guest can access all the villa and surrounding gardens and Spa.
Get in Touch
Gilbert Azar  +961 3 68 44 95.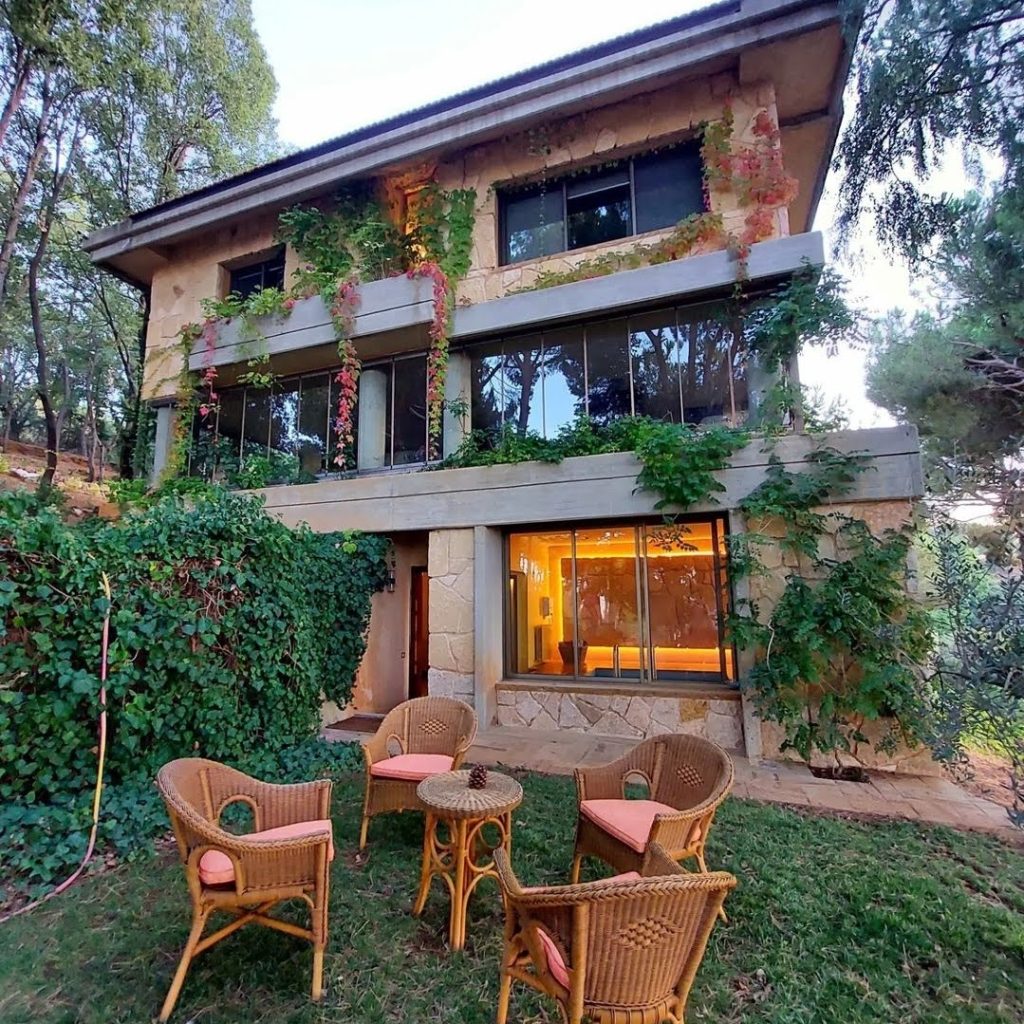 Outdoor seating in the gardens of the villa.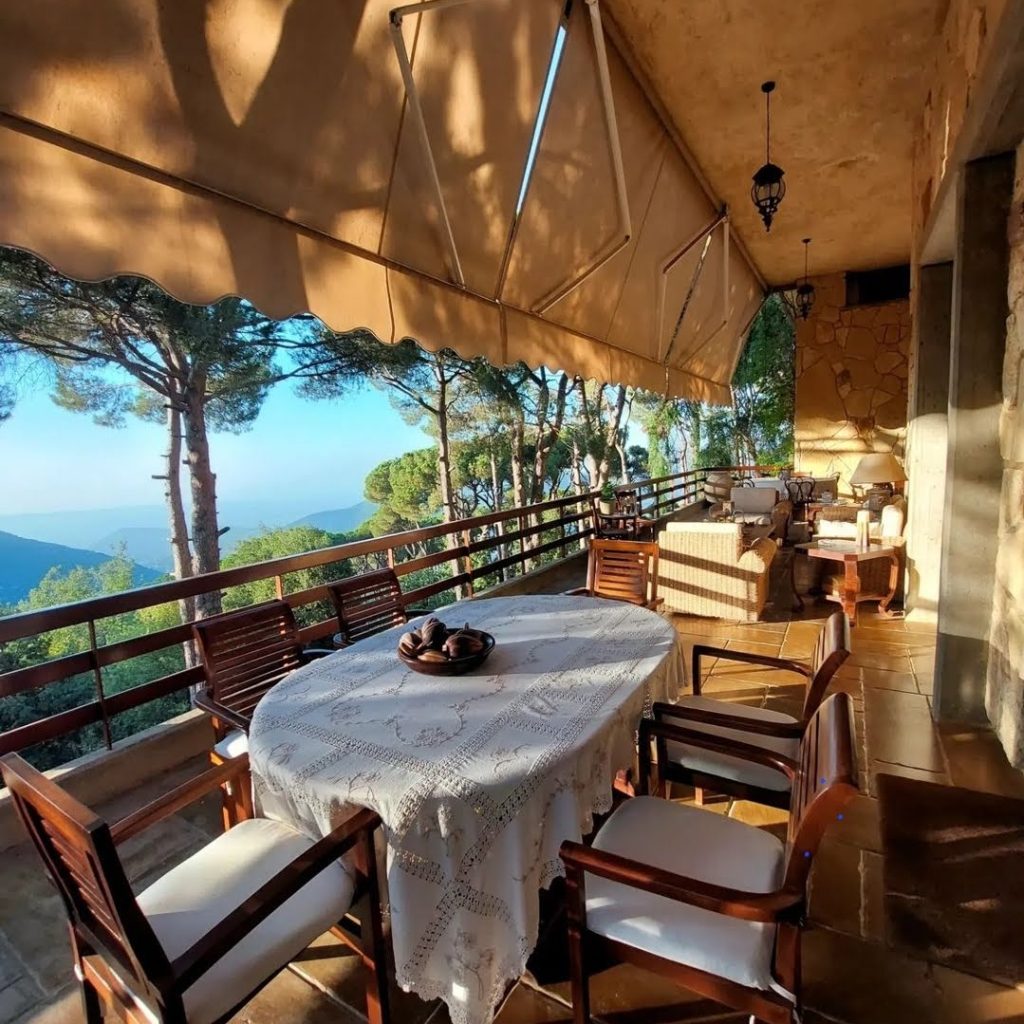 The balcony with outstanding views can fit up to 30 people.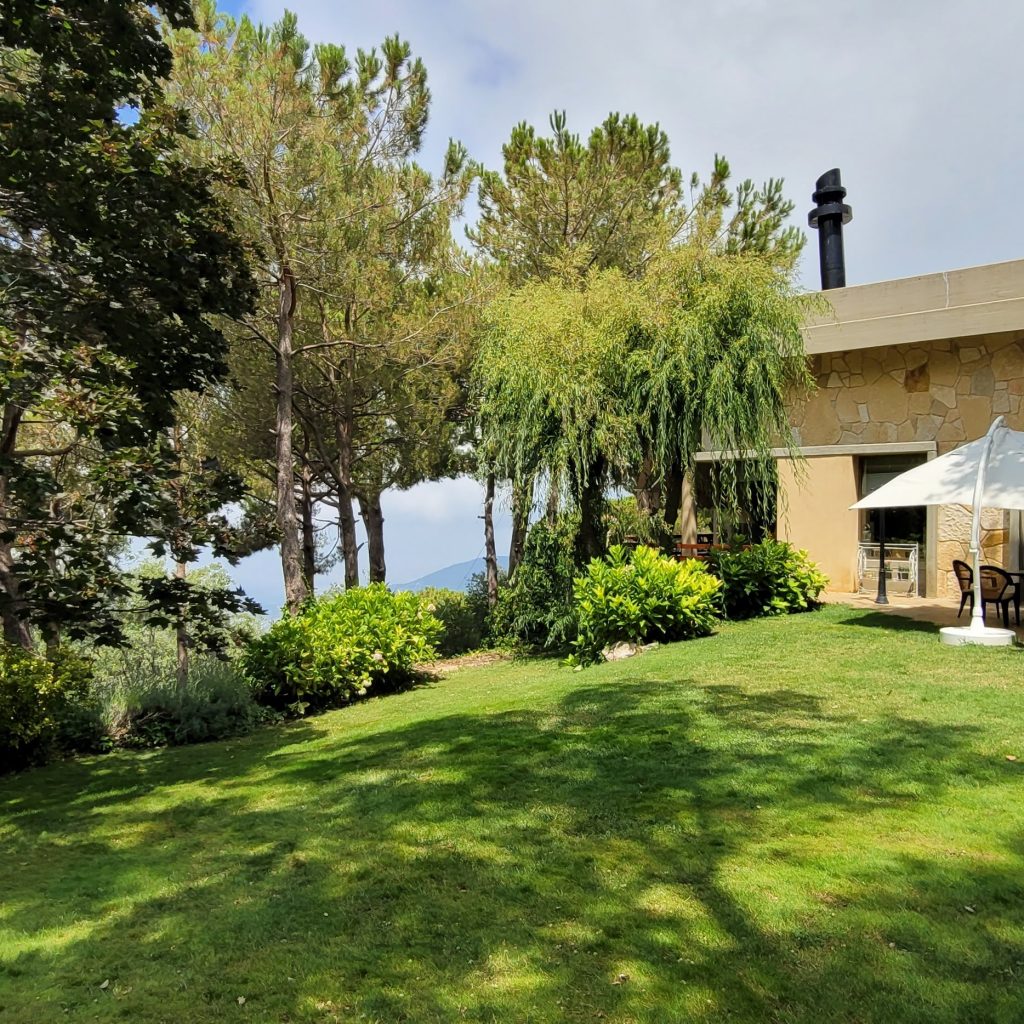 The front garden of the villa is perfect for your gathering or special event.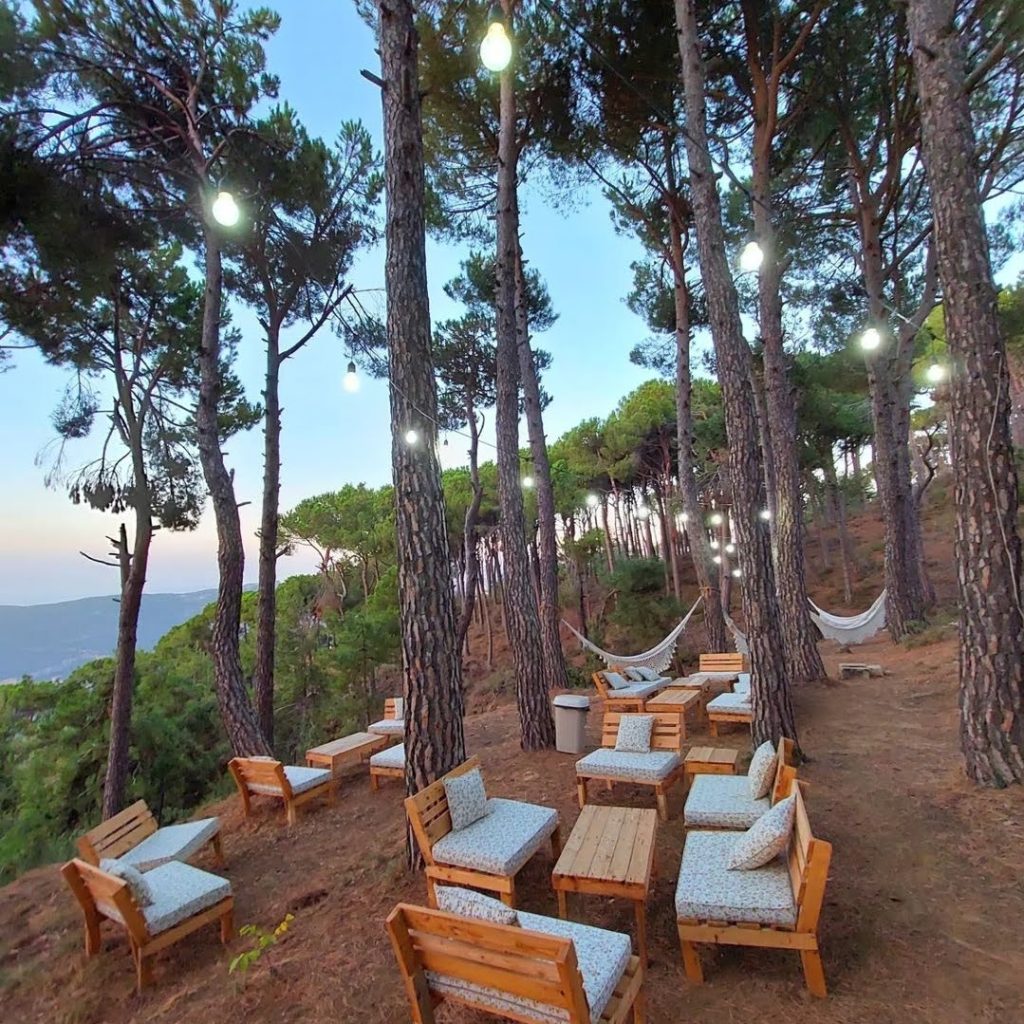 Enjoy this beautiful setup under the pine trees.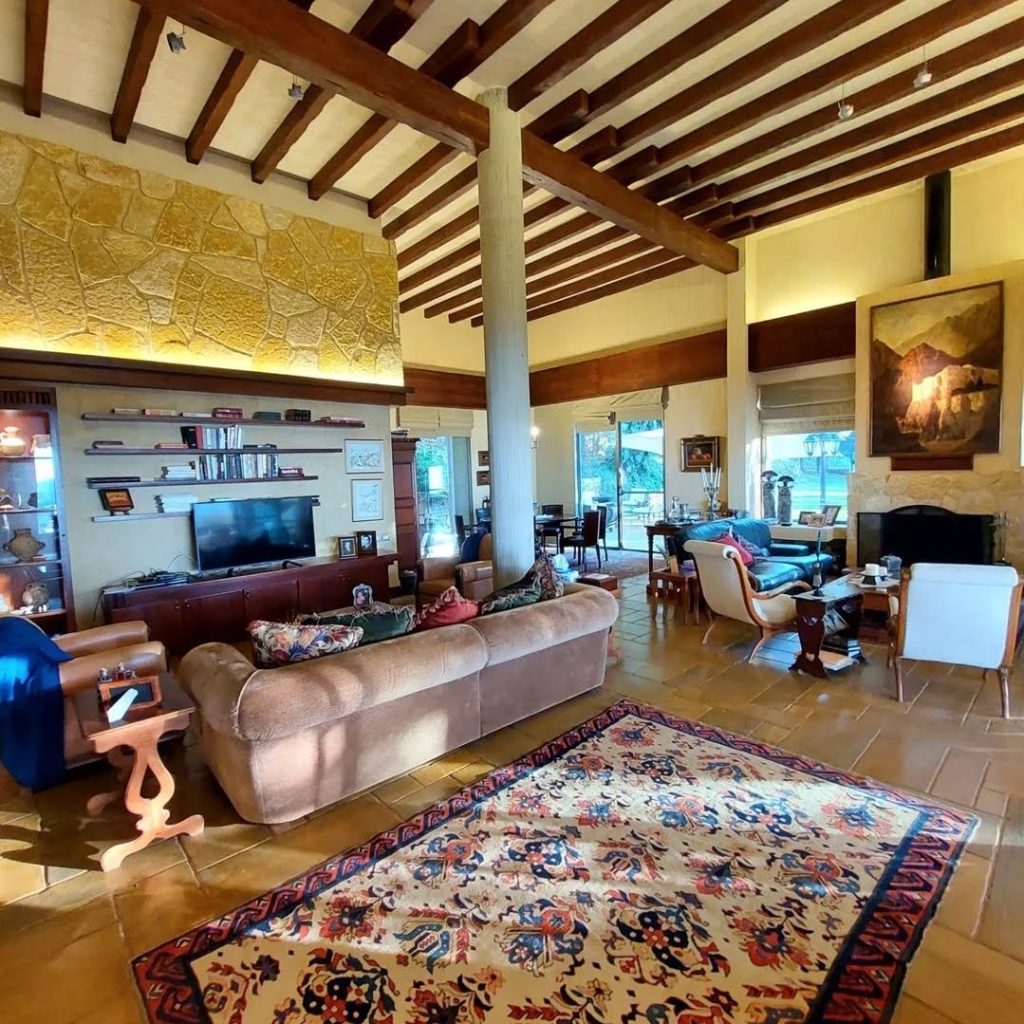 Spacious and comfortable living space including two salons suitable for winter and summer time.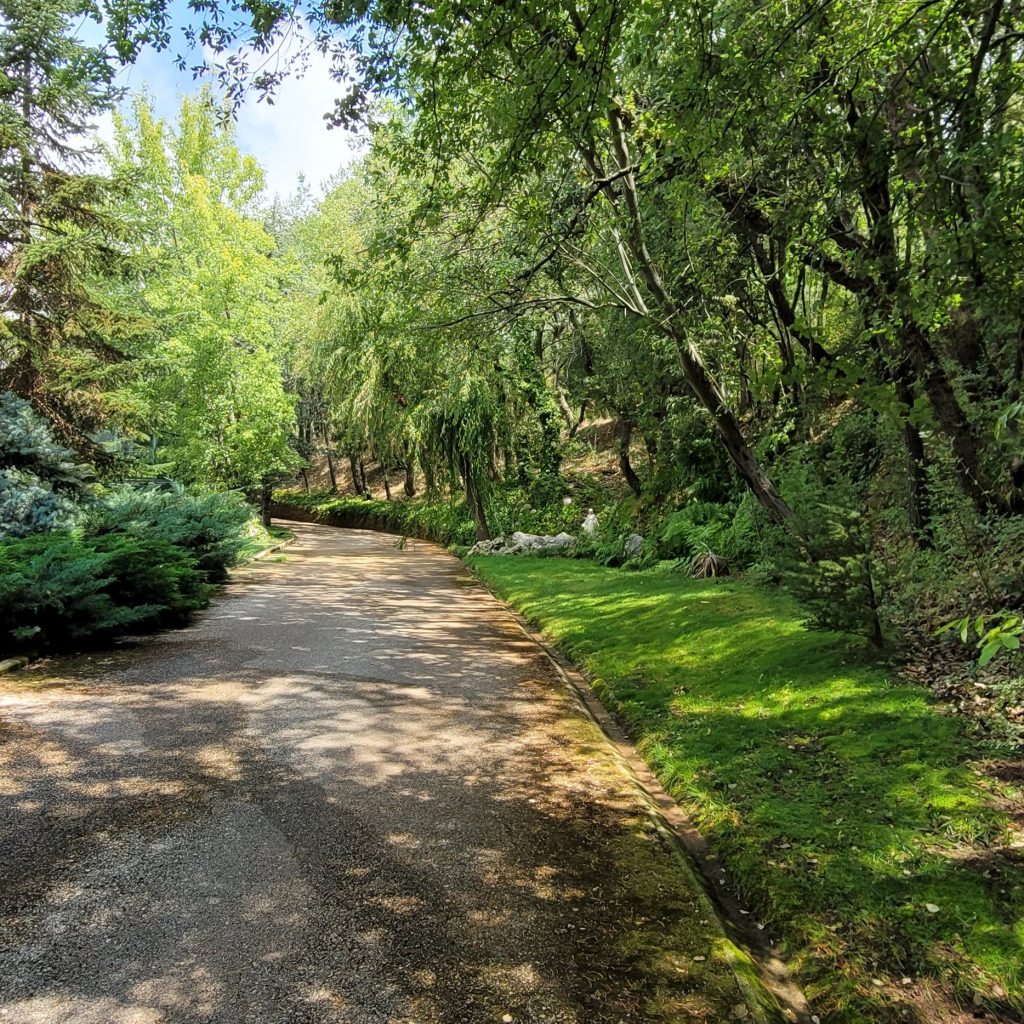 Private road leading to the villa.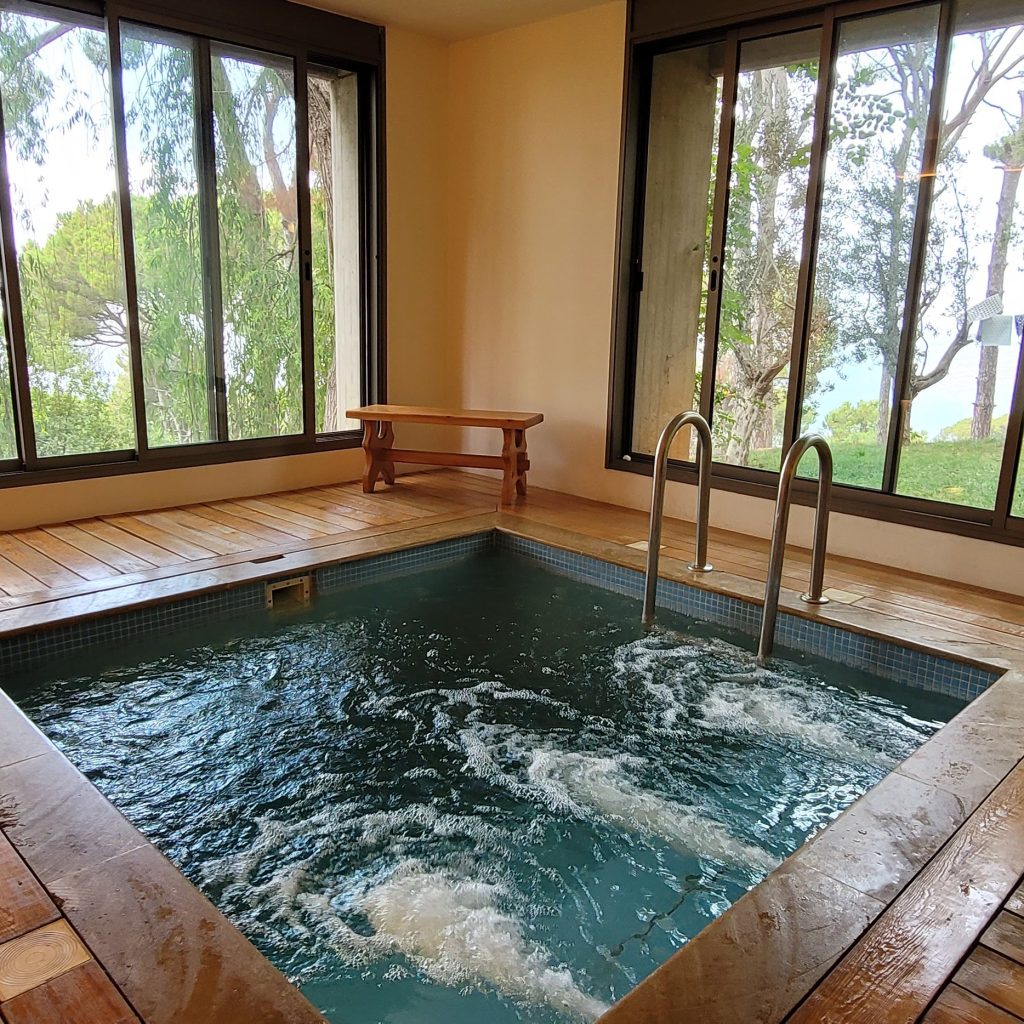 Relax in the jacuzzi while enjoying the views.